It's not everyday we get a visit from ITV News…
As part of an Anglia News report on Samson, the early 17th Century wooden statuette we have spent three years restoring, ITV's Emma Hutchinson and Jamie Spellar visited the studio to meet Samson and film an interview with Senior Decorative Arts Conservator, Loredana Mannina.
Judging from Samon's expression, he is certainly enjoying all the attention! A good sign, given that he is due to go on permanent display at the Museum of Norwich at Bridewell.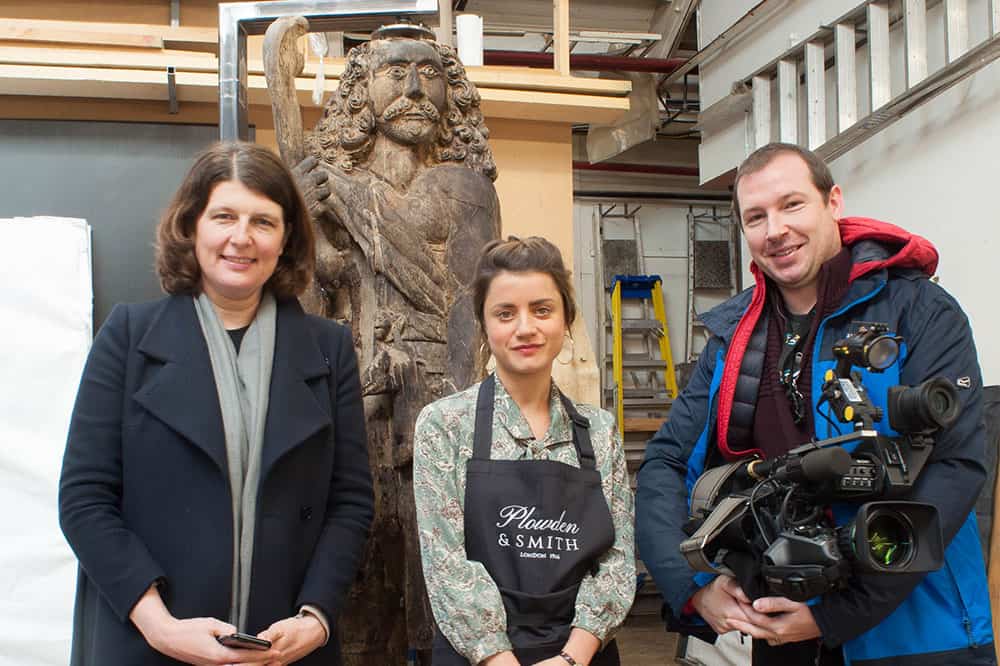 Emma Hutchinson, Loredana Mannina, Jamie Spellar in front of Samson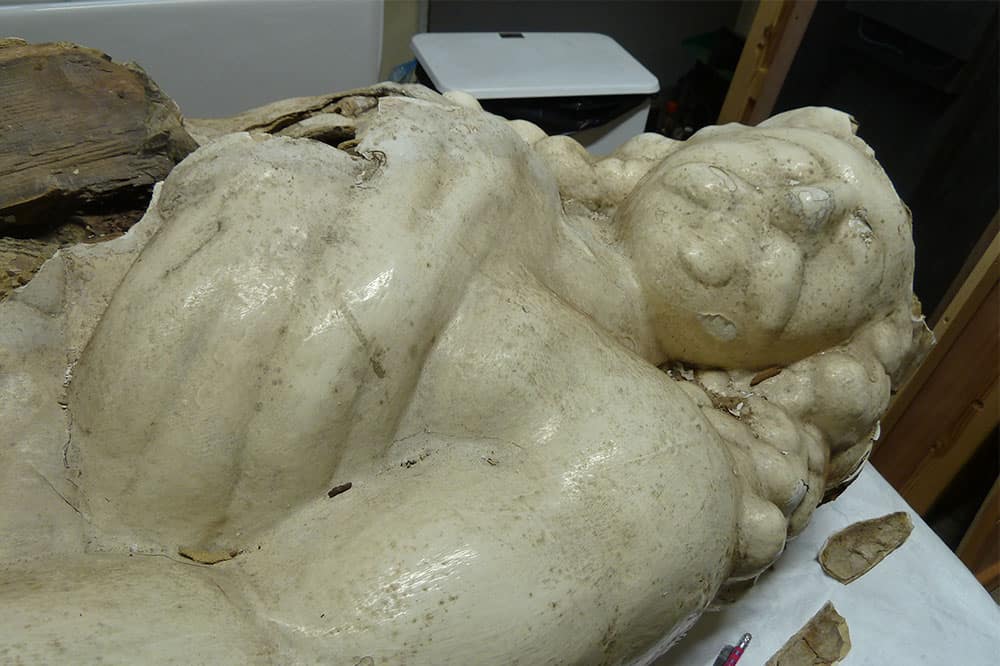 Samson undergoing treatment to remove 60 layers of paint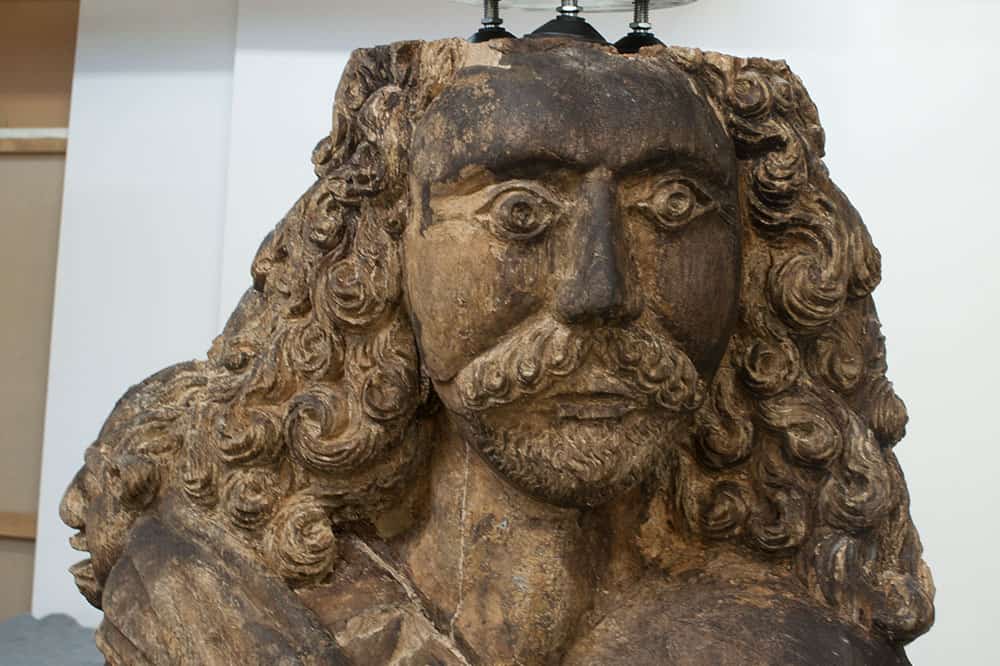 I can see! – Samson's face following the removal of paint